Vancouver Area Smart Trek
Regional ITS Architecture
The regional ITS architecture is a federally required element of ITS planning, project development, and deployment. The architecture defines the technical interfaces between the ITS systems and devices to ensure they are interoperable and integrated.
The Vancouver Regional ITS Architecture contains a comprehensive resource listing of various ITS components and the connections that unite them into an overall context for ITS deployment in the Vancouver Urban Area. The ITS architecture is essentially a framework for understanding and simplifying more complex relationships between the transportation agencies that share information and technologies in order to operate and maintain the transportation system.
Final regulations issued by the U.S. DOT require regions that are deploying ITS to develop a Regional ITS Architecture in order to ensure institutional agreement, as well as the technical integration of the implemented systems. All ITS projects that use Federal Highway Trust Funds are subject to this requirement. Thus, the architecture developed for the VAST region and individual ITS projects proposed in the TSMO Implementation Plan must conform to the National ITS Architecture and other Federal ITS requirements.
The relationships and resources within the ITS architecture for Vancouver are managed in the Regional ITS Architecture Database to assist planners and system integrators in the development of regional and project architectures using the National ITS Architecture as a starting point.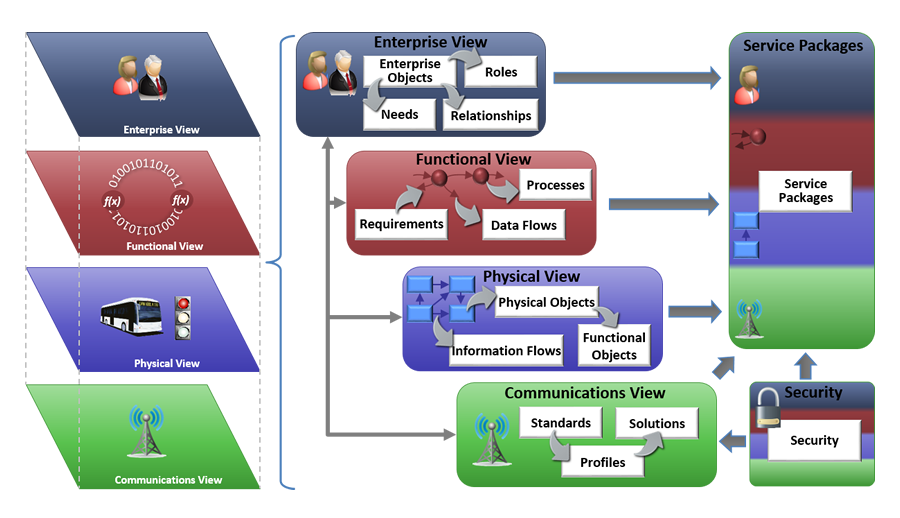 The ITS Architecture View